German Shepherd Found In The Snow With Her Leg Hacked Off, Teeth And Tail Removed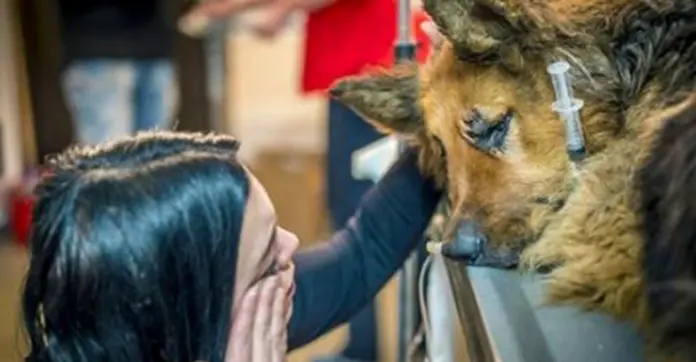 An eight-year-old German Shepherd was recently the victim of a brutal attack in Bucharest.
The dog's leg was hacked off, her teeth were gone, and her tail had been removed.
The dog, named Spirit, was found by a Romanian rescuer and taken to the vet.
The International Aid of the Protection and Welfare of Animals (IAPWA) reports that she is recovering.
In a horrific development, it appears that the poor dog was also sexually abused with a knife before being left to die in the snow.
The person responsible is being called the 'Bucharest Butcher" and this evil, twisted person is still roaming the streets.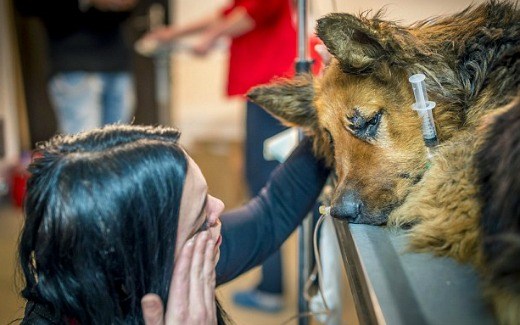 A Romanian rescuer, who feeds stray dogs in the neighborhood, found Spirit lying in the snow, hanging on to life.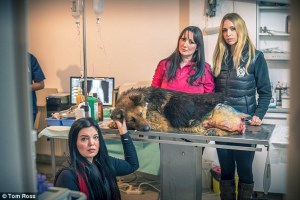 TV presenter Anneka Svenska spoke to the woman who first spotted Spirit and believes that the poor dog was placed in plain sight to warn people about feeding stray animals.
If people were more responsible with their pets, there wouldn't be stray animals.
TORTURED DOG UPDATE

Last week GreenWorldTV filmed Spirit, a dog who had been brought into Dog Rescue Romania with horrific injuries – leg and tail cut off, teeth extracted and raped with a knife.Today we bring you her update video cutesy of Dog Rescue Romania, a wonderful charitable vets in the heart of Bucharest who we fully support with their amazing work. To watch Spirit's first video when she was rushed in visit our youtube: www.youtube.com/watch?v=IH-GfpPFy2s

Posted by Green World TV on Thursday, 9 February 2017
When she is stronger, Spirit will be transported to Britain to start her new life.
Get well soon Spirit.